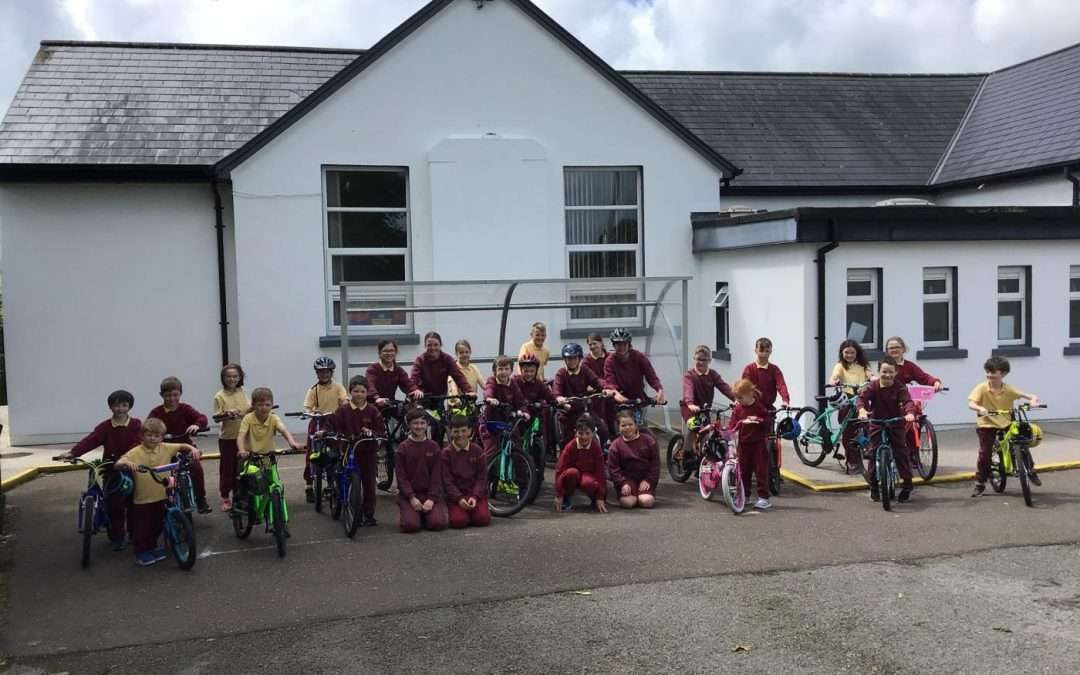 We had a great response to Bike Week in Rylane National School. We had over 25 bicycles in school on Thursday and many more all week. Well done to all the children and parents.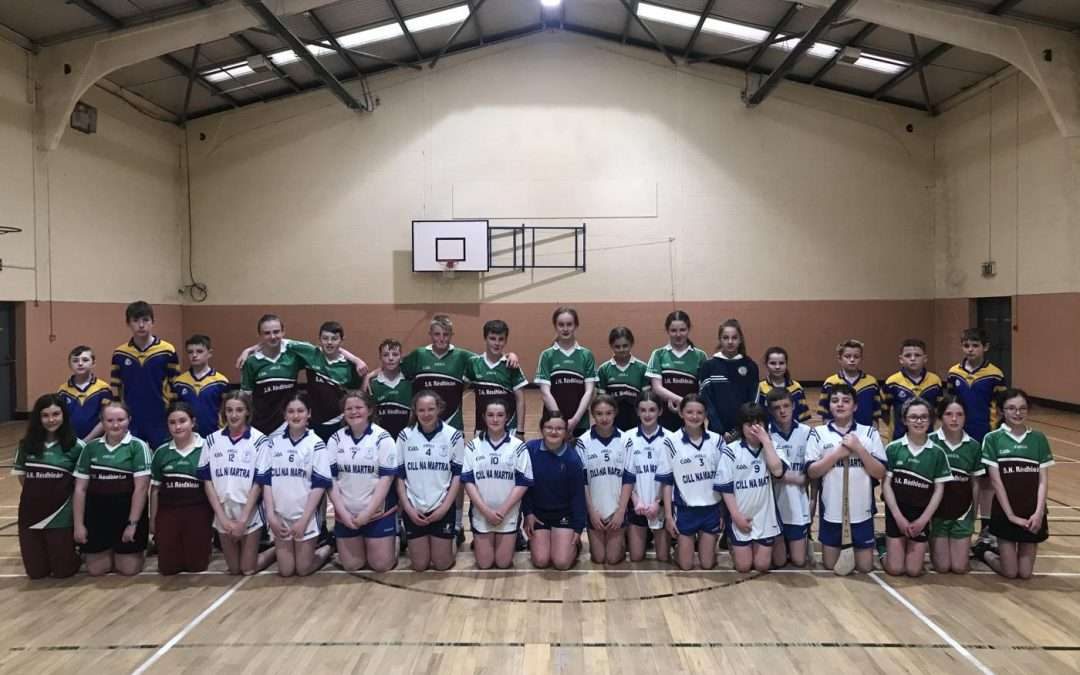 5th and 6th Class played an indoor hurling tournament again Tirelton NS and Kilnamartyra NS. This was a great event and all the children really enjoyed their final tournament of the year.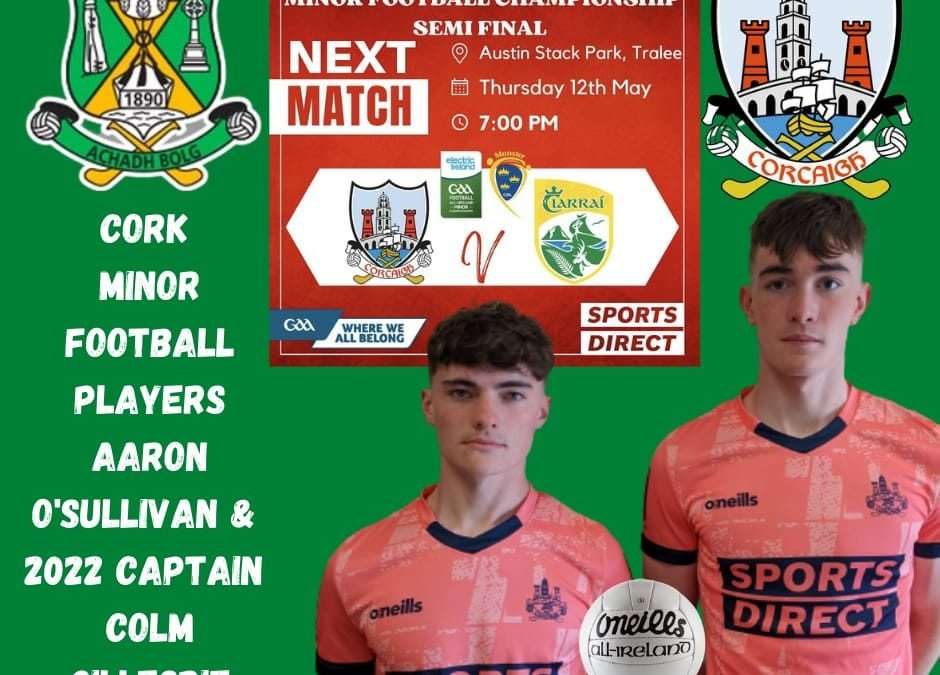 Best Wishes to Colm and Aaron who are members of the Cork Minor Football Team that take on Kerry this Thursday evening, 12th May in Austin Stack Park, Tralee. Go n-éirí an t-adh libh!!!
Rylane National School is a mainstream co-educational school with classes from Junior Infants to Sixth Class. Set in the picturesque townland of Mountrivers in Rylane, our primary school is beautifully nestled in the green countryside with the magnificent Muskery mountains in view. Rylane National School is a Catholic Primary School in the Parish of Aghabullogue.
The original school building dates back to 1914 and huge celebrations were held in the school in 2014 to mark its centenary.
Our school comprises of 4 classrooms and 79 pupils. We have a teaching principal (Special Educational Needs Teacher), four mainstream class teachers, two Special Needs Assistant and one part-time Secretary.
Our school crest resembles our identity; heritage, learning, sport and community. Within Rylane National School, we strive to establish an environment where each child is given an opportunity to learn and grow, academically, physically, intellectually, spiritually, socially and emotionally. This is reflected in our school ethos where pupils of all ages and abilities are encouraged to reach their maximum potential in all curricular, spiritual and extra-curricular areas.
Our school motto 'Chun Mhaitheas an Linbh' or 'For the Good of the Individual Child' reflects the approach of inclusivity we instill in all aspects of school life in Rylane National School.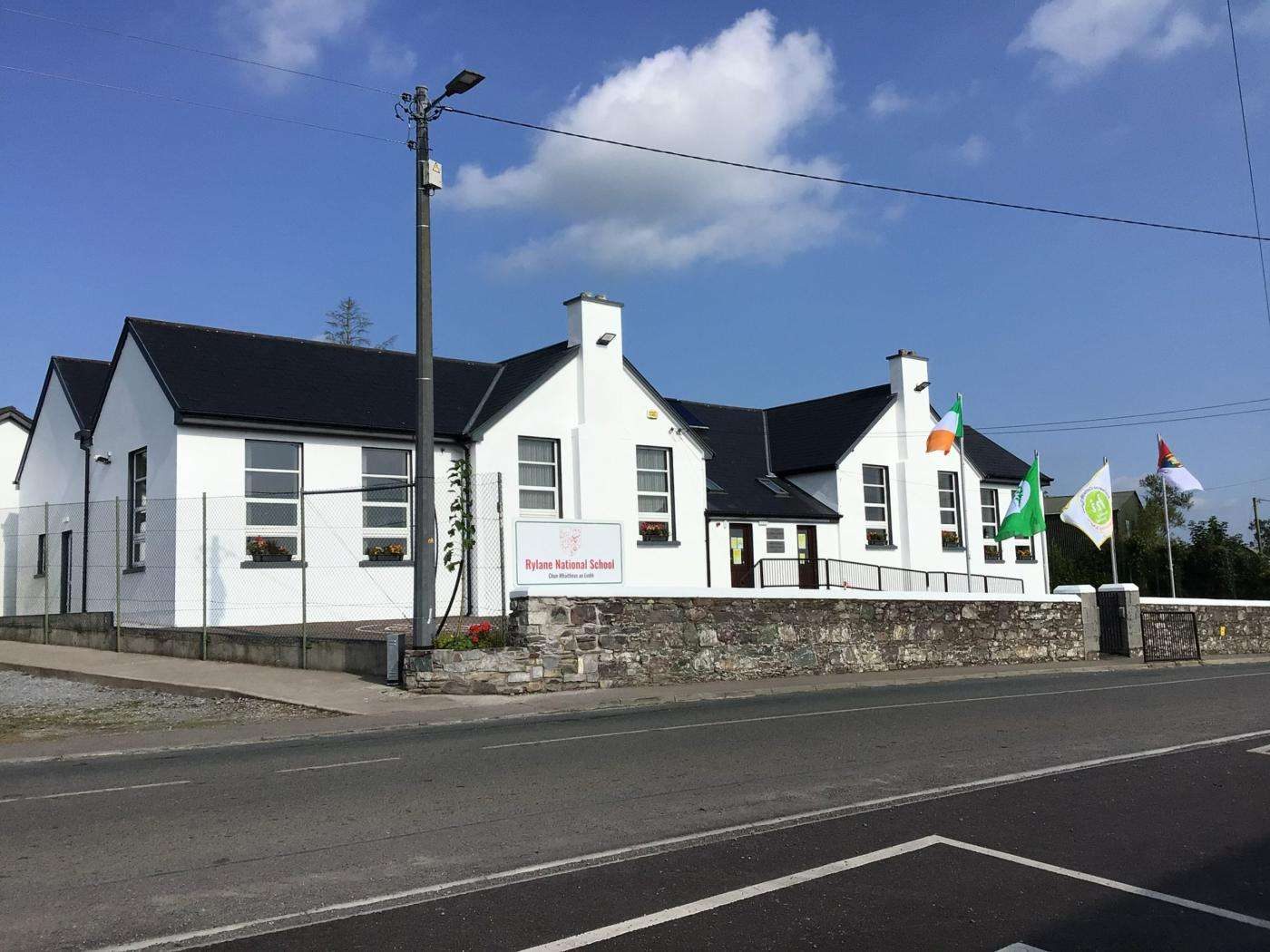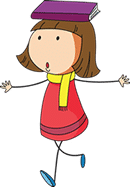 School Building
We have a large Reception Area, Four Classrooms, a Special Education Room, PE Room and Library.

Playground
We have lots of playground space here in Rylane National School. We are fortunate to have a large playing yard at the front of the school and another larger playing yard at the back of the school beside our school pitch.

PE Hall
Our PE hall is a great place to exercise during the winter months. Whole school performances, extra curricular activities and monthly assemblies take place here too.

Polytunnel
We have a lovely polytunnel beside our school pitch that is full of flowers and vegetables that out Gardening Committee look after.

Football Pitch
We have a large Reception Area, Four Classrooms, a Special Education Room, PE Room and Library.



Broad & Balanced
Curriciulm



Mol an óige agus tiocfaidh said!
Praise the young and they will succeed!
Telephone: 021 7339143    –    Email: Rylanens3@gmail.com